If you are considering travelling to Japan with a family, it can be hard to know where to begin. Most options offered to the UK market are escorted tours and or pricey tailored itineraries. Whilst an escorted tour to Japan is great, for those unable to drive or lacking confidence we don't believe that they are particularly suited to those with young children, nor do we think it is necessary.  Car hire is good value, and most vehicles are equipped with Sat Nav. The roads are simple to understand, even in the cities and the other drivers are very, very conscientious.
Our Japan itinerary with children
I have split our Japanese road-trip into sections, with this being an overview of the itinerary, with additional blogs to follow to explain the various destinations in more detail, if you are so inclined to read on. This is a 14 night Japan itinerary, plus time for a stop over. If you needed to reduce the full trip into 2 weeks, this could be achieved by cutting a night in both Tokyo and a Kyoto. Although we would implore you not to!
Exploring Japan from Hita, Kyushu to Tokyo by road and rail
Fly from the UK to Fukuoka 
We flew via Hong Kong and took advantage of a stop-over on our return (including a trip to Hong Kong Disney), but there are plenty of options available. We opted for Cathay Pacific and had a faultless flight. The staff couldn't do enough for us, with regards to ensuring the journey was comfortable for the children and the entertainment and food was brilliant.
Hire a car to collect at Fukuoka and drop at Kyoto.
Driving in Japan is straight forward. Whilst the cities are busy, the vehicles are generally slow and other road users courteous. If you prefer not to drive, the train network is fabulous – but we felt, particularly with children, that having a car gave us the freedom we needed to get the best from the country.  If you would prefer to cut down the driving time,  consider instead dropping your vehicle at Hiroshima and catching the train to Kyoto.
Spend your first 5 nights enjoying Hita, Kyushu
Spend time simply getting to know this amazing country. Take in old Japan, ideally with a guesthouse as your base. Enjoy the special local taverns, marvel at the vending machines and get to know the people.
Take day trips to see Mt Aso, find yourself an Onsen to relax in and be sure to track down a Japanese bakery for the very best breakfasts. For more info head to our article covering where to visit in Kyushu.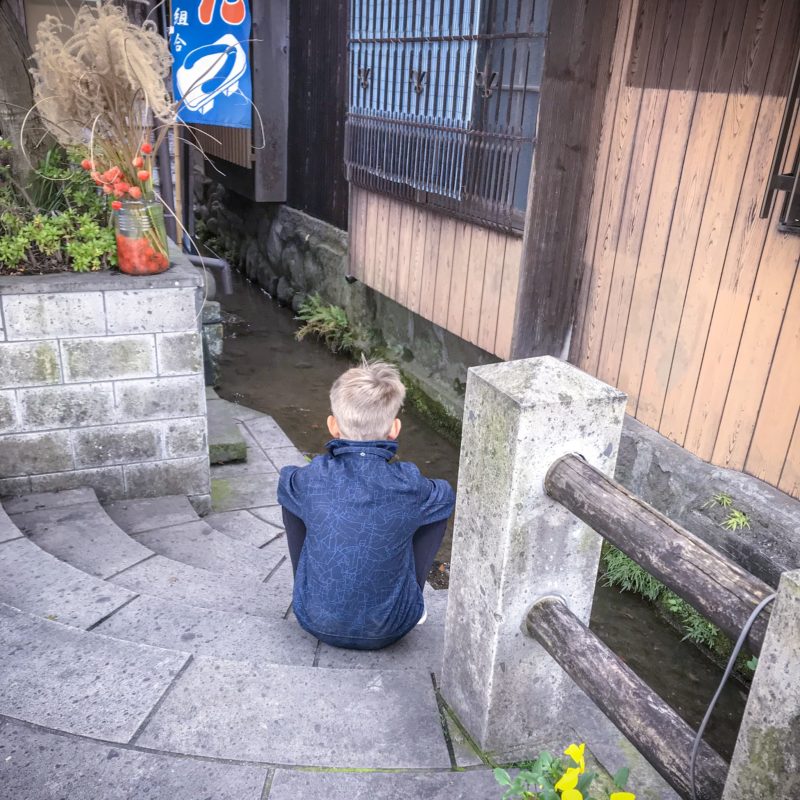 Drive to Hiroshima
Spend a day taking in the history along with the beautiful castle and gardens. Despite the tragic history of this city, the recovery of the architecture and the residents is phenomenal. The city is beautiful and well worth committing a portion of your trip to.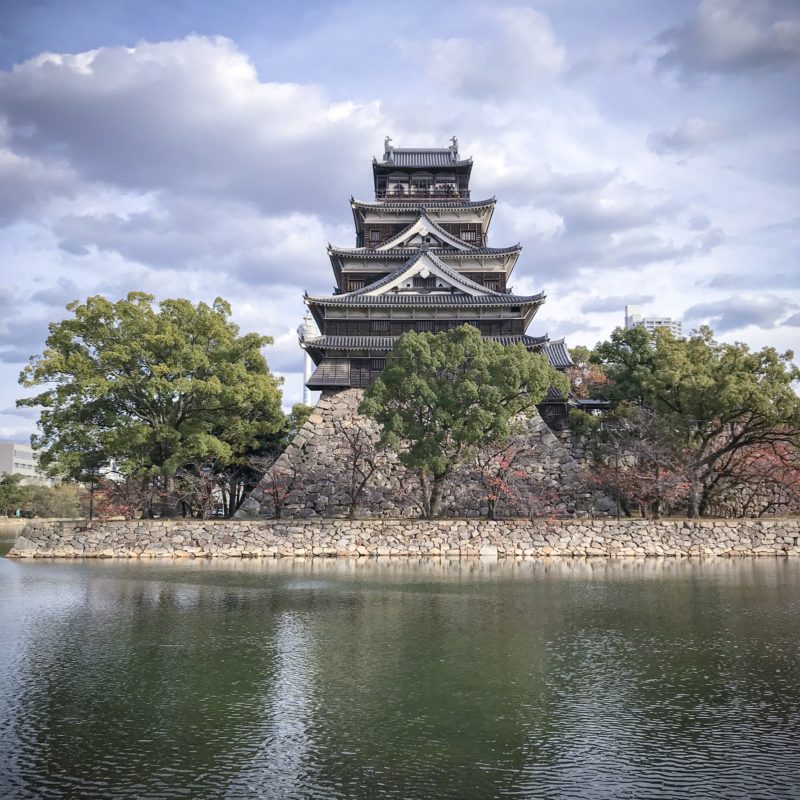 Stay 1 night nearby
If you can stay longer, there is plenty to do. As a side step, should you have time you could always visit the Itsukushima Shrine. We stayed at the Omotenashi Hostel Miyajima, and it was brilliant for families.
Head North to Kyoto
Drive to Kyoto and drop off your vehicle. Travel light and Kyoto is very walkable. Alternatively flag down a taxi driver to take you from your car hire drop to your hotel.
Spend 4 nights Kyoto.
Just take it all in. Enjoy the pace, the culture, the street food and the crazy amusement arcades. Be sure to try Octopus balls from a street stall and explore the temples to, 
Kinkaku-ji was our favourite.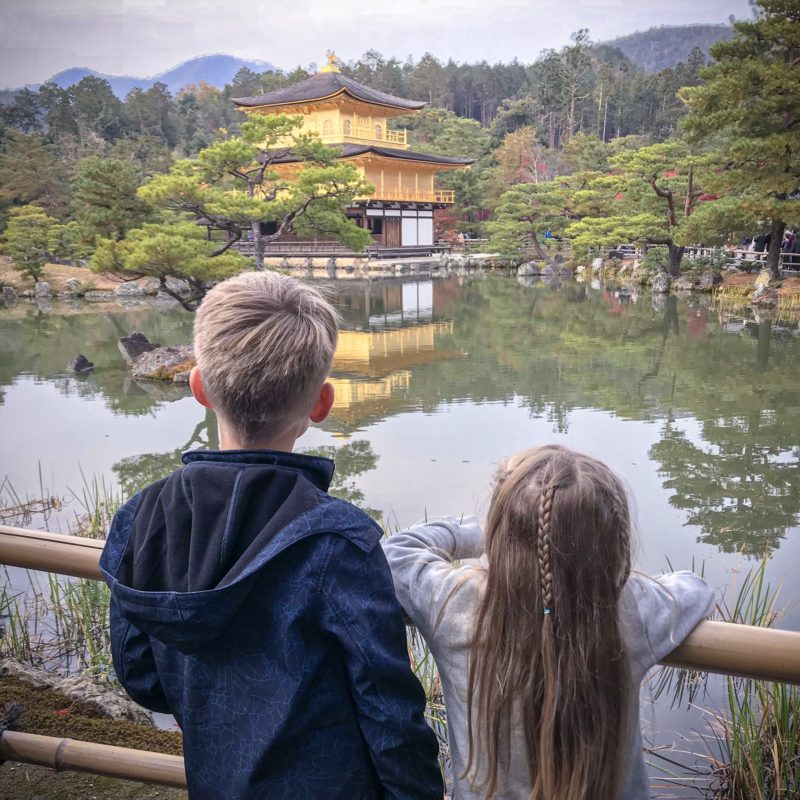 Catch the Shinkansen (bullet train) to Tokyo 
Be sure to sit on the left for a view of Mount Fuji!
Enjoy the crazy world of Tokyo for as long as suits you, we spent 4 nights but could have happily been there much longer. Eat Harajuku candy floss, walk the Shibuya crossing and visit one of the many themed cafes.  We chose the Pokemon Cafe, we've covered all things Pokemon in our Tokyo with children article.