We had a whistle stop tour of Hong Kong during a stop-over en route to Japan. We have collated the best things to do with kids in Hong Kong. We stayed for 4 nights and didn't want a crammed itinerary but these ideas will give you enough to fill 3 days easily.
What to do with kids in Hong Kong?
If you are only flying by Hong Kong it can be hard to narrow down your options, thanks to the huge variety of choice when it comes to tourist attractions. Don't try to see and do everything and as always, if you are travelling with children lower your expectations!
These were the top highlights for us during our short stay, but I am sure we will revisit and add to them as we have more time to explore. We would love to hear your suggestions too!
In no particular order, here is our top 5 list of things to see and do with children in Hong Kong.
1. Ngong Ping 360 Cable Car.
This phenomenal cable car connects downtown Tung Chung and Ngong Ping on Lantau Island. Visit on a clear day for a breathtaking view across the South China Sea and the surrounding mountains. You can upgrade to a crystal cabin, for an unobstructed view, thanks to the clear base. We stuck with the standard option, as we were already pushing the boundaries of one of the adults, just boarding a cable car due to travel around 600m above sea level.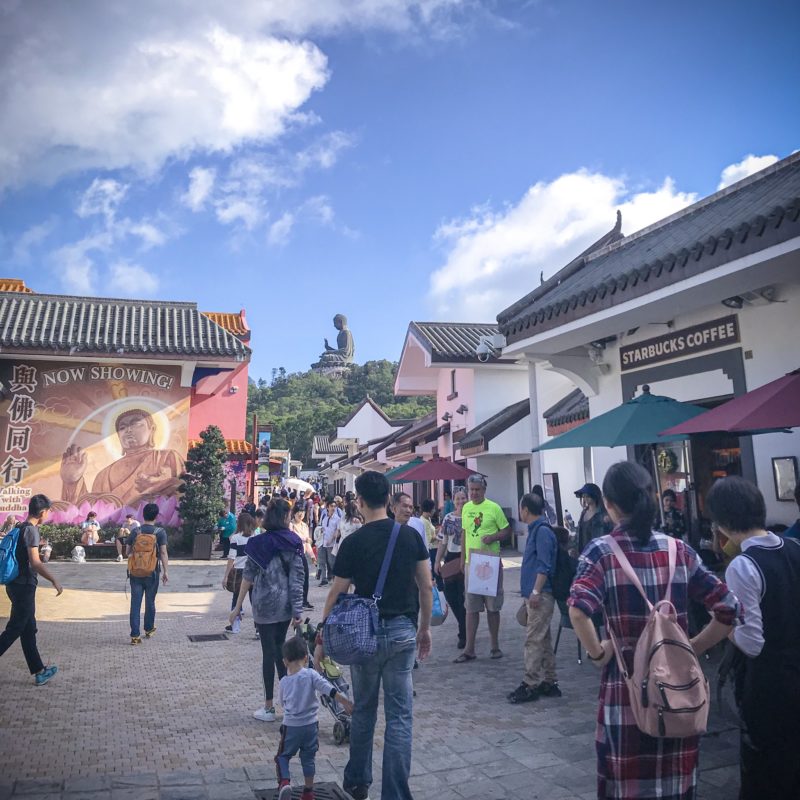 2. Visit the cheapest Michelin starred restaurant in the world.
Tim Ho Wan is a simple Dim Sum Restaurant, based in Hong Kong's Sham Shui Po. We hunted down the unassuming, canteen style restaurant to try the world famous bbq pork buns and were not disappointed. We enjoyed a beyond delicious meal for under £20 for four. Tip: entry to the restaurant is granted on a numbered ticket system. If you do not understand Cantonese we would suggest, as we did, that you quickly befriend someone in the queue that speaks both Cantonese and your own language. If you miss your number being called by the brusque hostess at the reception, you miss your lunch.
3. Disneyland Hong Kong.
Having visited Magic Kingdom in both Paris and Orlando, we had fairly low expectations of Disneyland Hong Kong. This was completely misplaced. Albeit slightly smaller than Paris, therefore small compared to Orlando's offering, Disneyland Hong Kong is perfectly formed. I (Nicole) visited Disneyland Paris the year it opened (1992) and I felt that Hong Kong retains the magic of Disney from a time gone by. It was nostalgic, the queues virtually non-existent (although we may have just been lucky) and is immaculately kept. We loved it. TIP: Catch the direct metro into the park, it is on its own line and Disney themed! The perfect way to start the day.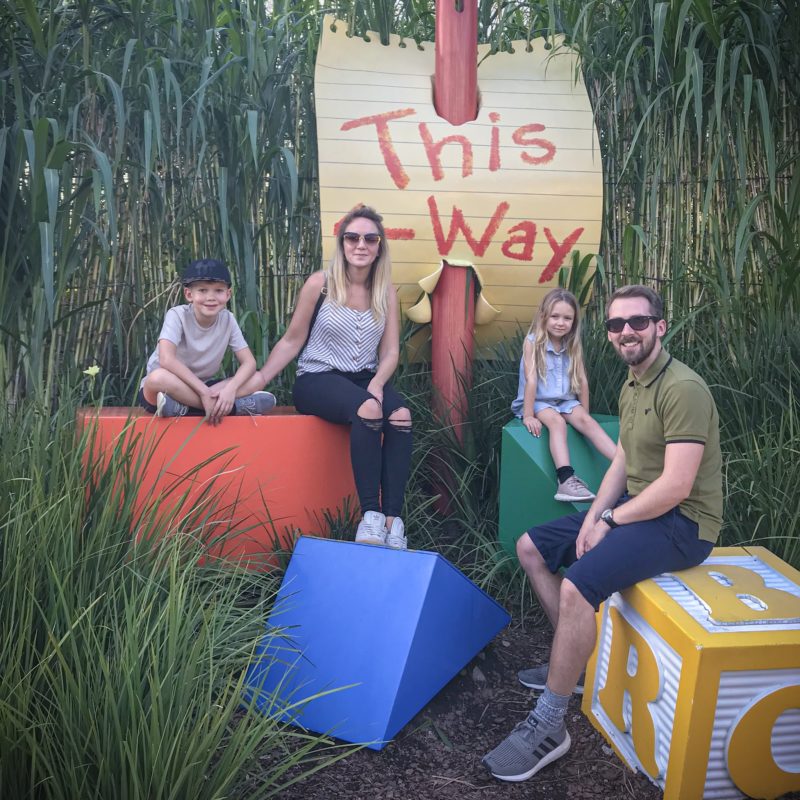 4. Take the tram.
Trams run around the entire city. Fondly named the "Ding Dings" by the locals they provide the perfect family friendly way to see the city on a shoestring budget.
TIP: Grab the front seats and open the windows. The children love to feel the wind in their faces as they explore the city.
5. Visit the Tian Tan Buddha (Big Buddha)
The enormous Tian Tan Buddha statue was a favourite with our children. Set on Lantau Island, it can be reached by ferry. Alternatively, the best way to reach it is the afore mentioned Ngong Ping 360 cable car. After alighting the cable car, grab an ice cream and take in the village of Ngong Ping, complete with free roaming cattle, as you walk to the statue itself. The scale has to be seen to be believed. Despite the crowds you will find Ngong Ping tranquil compared to the hustle of central Hong Kong.